Cytoskeletal dynamics and spindle assembly during cell division
The INTERBIO project will contribute to the competence and excellence of research by giving opportunities to young scientists in concurrent and interdisciplinary research in biosciences. Project focuses on the role of specific proteins in actin cytoskeletal dynamics and the function of the spindle assembly in precise positioning of chromosomes in the metaphase plate, together with microtubule and kinetochore dynamics. Confocal microscopy combined with laser microsurgery will be used to give insight into interactions between different elements of the spindle.
2015-2016 INTERBIO
Research area: Cell biology
Mentors: Prof Iva Tolić and Prof Igor Weber
Host Institution: Ruđer Bošković Institute, Zagreb
Project: Interdisciplinary research in cell biology (INTERBIO)
ESF funding: HRK 1.599.950,00 for fifteen months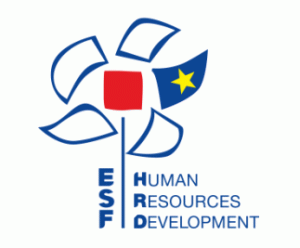 ---
news:
All materials published on this webpage are property of Ruđer Bošković Institute (RBI).