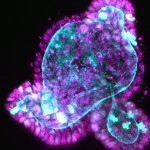 The meeting of the ERC Synergy project Molecular origins of aneuploidies in healthy and diseased human tissues (Aneuploidy) be held on Wednesday, 17th February 2021 at 14:00 (CET).
The meeting will bring together all partners to share results, evaluate progress and plan future activities.
More information about the project is available here.